Look no further! Here are some amazing new picture books to add to your classroom libraries. These books work for any grade level. This is the first school year that I have done Classroom Book A Day with my students and here are some newly released picture books for January 2019.
Janet Collins wanted to be a ballerina in the 1930s and 40s, a time when racial segregation was widespread in the United States. Janet pursued dance with a passion, despite being rejected from discriminatory dance schools. When she was accepted into the Ballet Russe de Monte Carlo as a teenager on the condition that she paint her skin white for performances, Janet refused. She continued to go after her dreams, never compromising her values along the way. From her early childhood lessons to the height of her success as the first African American prima ballerina in the Metropolitan Opera, this is the story of a remarkable pioneer.
A young biracial girl looks around her world for her color. She finally chooses her own, and creates a new word for herself―honeysmoke.
Simone wants a color.
She asks Mama, "Am I black or white?"
"Boo," Mama says, just like mamas do, "a color is just a word."
She asks Daddy, "Am I black or white?"
"Well," Daddy says, just like daddies do, "you're a little bit of both."
For multiracial children, and all children everywhere, this picture book offers a universal message that empowers young people to create their own self-identity.
Simone knows her color―she is honeysmoke.
Grandma wears it clasped under her chin. Aunty pins hers up with a beautiful brooch. Jenna puts it under a sun hat when she hikes. Zara styles hers to match her outfit. As a young girl observes six very different women in her life who each wear the hijab in a unique way, she also dreams of the rich possibilities of her own future, and how she will express her own personality through her hijab. Written in sprightly rhyme and illustrated by a talented newcomer,
Under My Hijab
honors the diverse lives of contemporary Muslim women and girls, their love for each other, and their pride in their culture and faith.
An inspiring picture book biography of storyteller, puppeteer, and New York City's first Puerto Rican librarian, who championed bilingual literature.
When she came to America in 1921, Pura Belpré carried the cuentos folklóricos of her Puerto Rican homeland. Finding a new home at the New York Public Library as a bilingual assistant, she turned her popular retellings into libros and spread story seeds across the land. Today, these seeds have grown into a lush landscape as generations of children and storytellers continue to share her tales and celebrate Pura's legacy.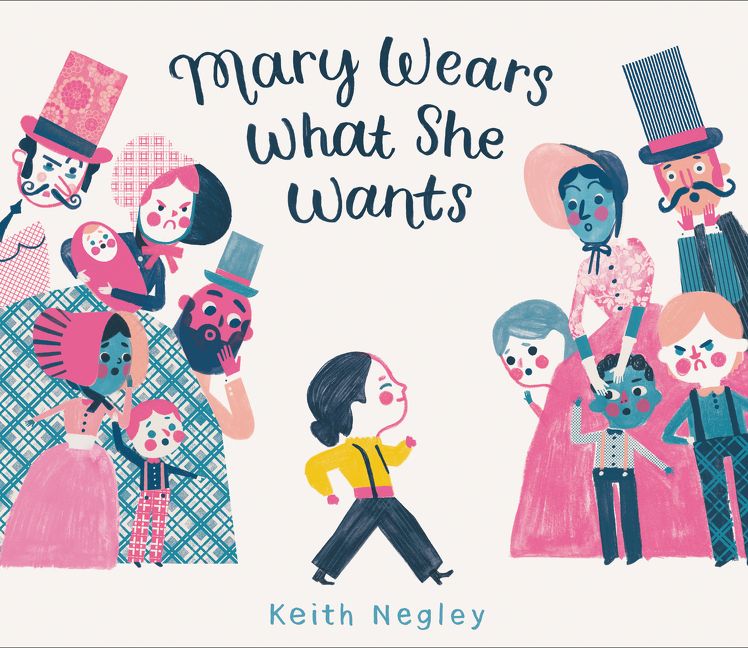 A charming picture book inspired by the true story of Mary Edwards Walker, a trailblazing 19th-century doctor who was arrested many times for wearing pants.
Once upon a time (but not that long ago), girls only wore dresses. And only boys wore pants.
Until one day, a young girl named Mary had an idea: She would wear whatever she wanted. And she wanted to wear pants!
This bold, original picture book encourages readers to think for themselves while gently challenging gender and societal norms.
The roots of rap and the history of hip-hop have origins that precede DJ Kool Herc and Grandmaster Flash. Kids will learn about how it evolved from folktales, spirituals, and poetry, to the showmanship of James Brown, to the culture of graffiti art and break dancing that formed around the art form and gave birth to the musical artists we know today. Written in lyrical rhythm by award-winning author and poet Carole Boston Weatherford and complete with flowing, vibrant illustrations by Frank Morrison, this book beautifully illustrates how hip-hop is a language spoken the whole world 'round, it and features a foreward by Swizz Beatz, a Grammy Award winning American hip-hop rapper, DJ, and record producer.
*
Each book is linked to an affiliate link to Amazon.
Hope you enjoyed!